© Copyright 2010 StressWinner.com | All Rights Reserved | Terms of Use & Privacy Policy


HELPING PEOPLE LOSE WEIGHT
Losing weight is hard. There are many reasons why people cannot permanently lose weight,
ranging from genetics to income to other medical conditions.
But high on the list is STRESS.
Stress saps our will power, we start to say, "What's going on?"
Eating will temporarily relieve anxiety and feelings of emptiness.
FOR INDIVIDUALS
FOR PROFESSIONALS
(click below for more information)
(click below for more information)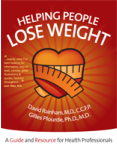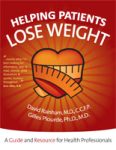 WHY would you want to try to help
people to lose weight - especially
when you've got your hands full with
really sick patients?
Dr. Robert Eckel said it best: "Obesity
itself has become a life-long disease,
not a cosmetic issue, nor a moral
judgement - and it is becoming a
dangerous epidemic"
The Good News is, treating obesity
can be very rewarding as well as
challenging. You don't have to work
miracles - a weight loss of only 5- 10%
can significantly improve the prognosis
for the obese patient.
Sound, science based approaches to
the following aspects of weight loss:
•
Dietary modification
•
Exercise
•
Pharmacology, and
•
Motivational.
You'll find tools to help manage the
psychosocial aspects. Many obese
people have major chronic life stresses,
inadequate coping skills and quite
frequently - depressive illness. Also,
information, handouts and 'pearls'
which will be a potent weapon to aid
you in helping people change their way
if living for the better.
Once you understand the basics of what
needs to be done to lose weight, you can
see
how stress, anxiety and depression can
derail your efforts. If you understand the
Stages
of Change, Motivation, Ambivalence, and
relapse, then you can apply all the stress
reduction tools to help you vastly increase
your chances of permanent success.
Book includes CD.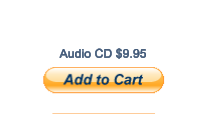 Paper Copy $19.95
(includes Audio CD)
Download eBook $8.95